British Library Beethoven Exhibition
British Library Online Beethoven Exhibition, 'Discovering Music: 19th Century', Celebrating the 250th anniversary of Beethoven's birth, with essays including my 'Beethoven and Britain'. Launched 8 December 2020.
https://www.bl.uk/19th-century-music/articles/beethoven-and-britain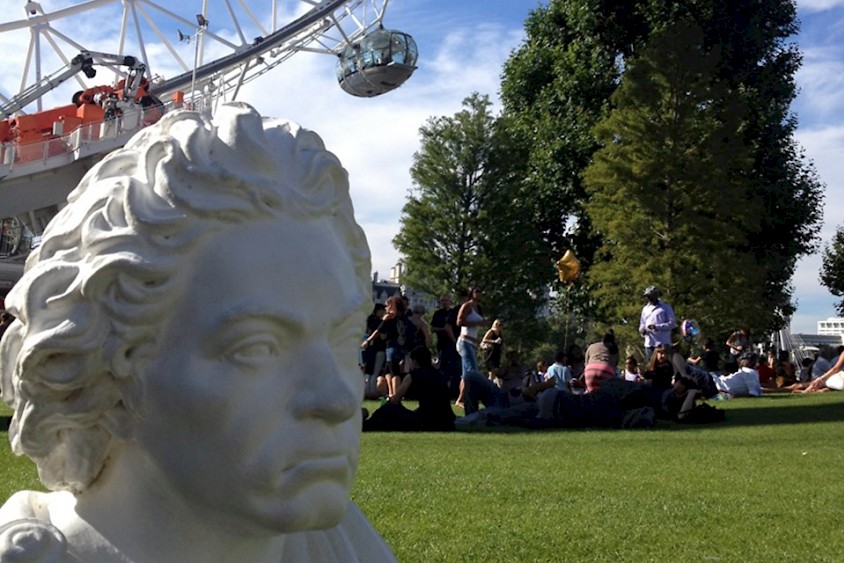 COVID-19 lockdowns have brought some surprising benefits in 2020-21. One has been the widening effort by museums and galleries to convert formerly traditional, in-person exhibitions into fascinating online displays. Static treasures that once would have been placed under glass now appear more vividly as high-resolution, manoeuvrable images on our home computer screens. In the case of music, content can include sketches or manuscripts of pathbreaking music, important editions of printed works, photographs, portraits and autograph letters of composers, even concert programmes and sound recordings. Where a collection item is presented through multiple images, virtual visitors can click through, enlarge and ponder each one at leisure, besides reading a wealth of interlinked contextual information.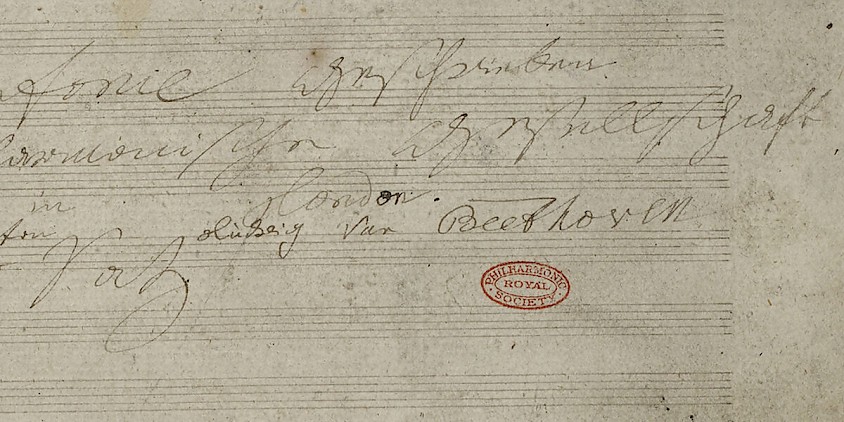 The British Library launched just such an exhibition in December 2020 as part of its 'Discovering Music' web space. It marks the 250th anniversary of Ludwig van Beethoven's birth, and continues the Library's commitment to a free educational resource offering unparalleled access to its collections. Aimed at students, teachers and the general public, 'Discovering Music: 19th century' celebrates Beethoven by featuring seven topical articles, 27 BL collection items, seven people articles and brief discussions of four major works, all giving insight into the composer, his friends and colleagues, working habits and output. Specialist writers – Mark Berry, Barry Cooper, John Irving, Leanne Langley, Wiebke Thormählen, Laura Tunbridge and David Wyn Jones – worked with BL staff who curated the exhibition, Rupert Ridgewell, Loukia Drosopoulou and Chris Scobie.
'the BL Viewer is wonderful: it lets you turn the pages of the documents at your own pace, and zoom in on details'

Paul Scruton, a BL website visitor
My own contribution, 'Beethoven and Britain', assesses the composer's relationship with music and musicians in Great Britain from 1800 onwards. Although Beethoven never set foot in this country, he expressed repeated admiration for its proto-democratic spirit and had high hopes of visiting, meanwhile participating eagerly in its free-market economy. From arrangements of Scottish folksongs and the topical 'Wellington's Victory', to the Violin Concerto, 'Hammerklavier' Piano Sonata, and the Ninth Symphony commissioned by the Philharmonic Society - his personal dedication to the Society is signed in the image above - I show how Britain influenced Beethoven's creativity, and in turn, furthered his international impact.
Recognize this V-for-Victory tune used by the BBC as a call signal in 1941?