Haydn plaque
Another London plaque for classical music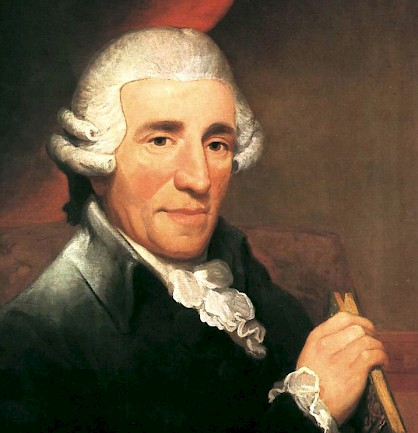 The Austrian composer Joseph Haydn (1732-1809) made two extended visits to London in the 1790s, both highly successful, and he wrote some of his best music for the city, including the 12 'London' symphonies.
At long last in March 2015, after 50 years of lobbying for a public commemorative plaque in the capital, the Haydn Society of Great Britain succeeded in mounting one.
The site is No. 18, Great Pulteney Street, London W1, where Haydn stayed on his first visit in 1791 with his friend and impresario J.P. Salomon. The present building is not the original house, a fact which precluded application to English Heritage's Blue Plaque scheme. Across the street is the site of another associated building, John Broadwood's piano factory premises at which Haydn worked. Despite additional locations where a Haydn plaque might have been mounted, none is so apt as Great Pulteney Street.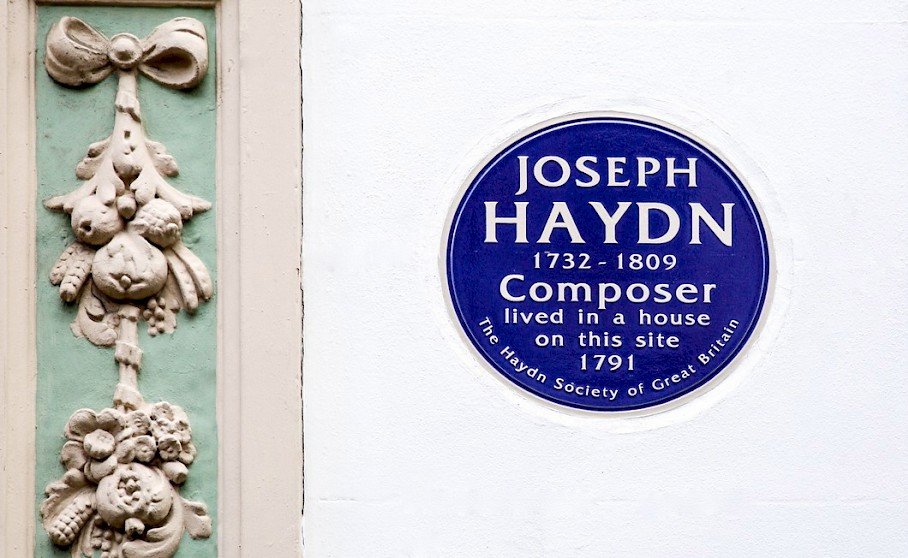 In several brief exchanges across 2014, I was able to point the Society away from constraints put in their path - which had led them to imagine that Haydn was insufficiently appreciated - towards a practical plan that would link them directly to the current Great Pulteney Street building, its landlord and leaseholders.
The Society's great masterstroke was to conduct a crowd-funding campaign to pay for the commissioning and mounting of the plaque. Like Haydn's own London subscription concerts, it was a big success. With general advice from English Heritage and Westminster City Council but taking an independent path, the Society completed their goal.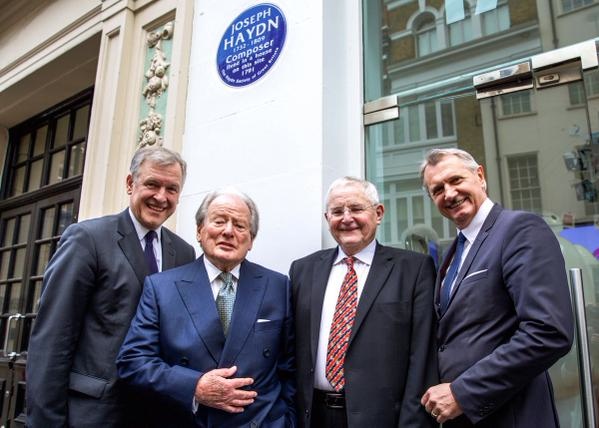 Unveiling the plaque to an appreciative crowd was the conductor Sir Neville Marriner, flanked by the Austrian Ambassador to the UK Dr Martin Eichtinger and Prof. Denis McCaldin, Director of the Haydn Society of GB, and Walter Reicher of the Haydn Festspiele Eisenstadt.
'your helpful message helped us to focus on the key issues'

Denis McCaldin, Haydn Society of GB