Sir Thomas Beecham, a 'Great Life'
'Great Lives', BBC Radio 4, presented by Matthew Parris. Series 18, no. 3, Sir Thomas Beecham, nominated by the former Sport, Media & Culture Minister David Mellor, broadcast on 21 April 2009 (Chris Ledgard, producer)
In this roundtable discussion, Matthew Parris interviews David Mellor, the Beecham biographer John Lucas, and the historian Leanne Langley about the life and achievements of Sir Thomas Beecham.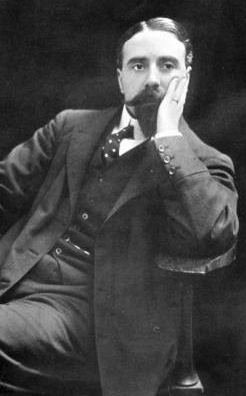 Acerbic, observant and direct, Beecham became as celebrated for his raffish character and biting wit as for his superb musicianship and executant conducting skill. To a large extent brutish and self-regarding, he created many of the myths that swirled around him.
In the early 20th century Beecham changed the world of British music-making, establishing permanent orchestras, adding Mozart to the standard opera repertory, and promoting undervalued composers from Delius to Sibelius. He was uninterested in audience development and carried on a notorious private life. But he also raised British performing standards to the highest international level and attracted both popular and critical attention for serious music that it hadn't enjoyed before. In all, his administrative influence and vivid performances left a positive legacy to Western musical culture.
All three speakers comment on these sometimes conflicting themes, pointing out the role of family, money (inherited, earned, gained, lost), colleagues, raw talent, and personality in making Beecham's a 'Great Life'. The podcast also includes a brief contribution from Paul Strang, Beecham's son by Dora Labbette.
'Beautiful Beecham! It was lovely to hear your insights'

John Lowerson, historian
Listen to a BBC Radio 4 podcast here.